A Modernist in Suburbia
A short documentary film collaboration between the film maker Gilly Booth and academic Dr Fiona Fisher on the life and work of the British architect Kenneth Wood, funded by the AHRC and supported by Kingston University. Initially exhibited at the Stanley Picker Gallery as part of The Occupants: Contemporary Perspectives on the Picker House, 2012. This is the first film on Kenneth Wood. A Modernist in Suburbia highlights his early career including his travels to Vancouver and Manhattan, his early architectural innovations in building methods and materials, and his later commissions for homes in London's leafy Surrey, where his modernist vision for architecture reconciles itself with the natural elements of suburban scenography. The documentary includes access to Wood's architecture, his journals and personal archive, and a unique interview with Wood himself as he reaches his late-80s. A Modernist in Suburbia is the first documentary film to explore the heritage of suburban British modernist architecture through the biographical detail of one of its unsung yet critically important practitioners.
Director & Editor: Gilly Booth, Researcher & Writer: Dr Fiona Fisher, Director of Photography: Jack Mealing, Graphic Designer: Paul Plowman, Original Music: Jonny Trunk, Soho remix & sound dub: Sharron Harris, Saxaphone: Andy Brindley, Additional sound recording: Dominic Robson, Woman in red dress: Beatrice McHugh, a hijack production 2012.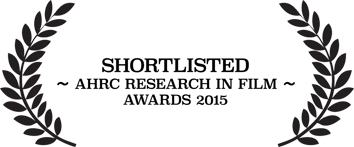 ---
---