Space Electronic, then & now
Space Electronic, then & now, an installation exhibited within the Venice Architectural Biennale 2014. hijack was commissioned by the curator Dr Catherine Rossi to create a short film for the exhibition. The film draws upon the archive of the Florentine discoteque Space Electronic from 1969 to the present day – a site for dance, progressive rock, art installations, performance art and architectural happenings.
Curated by Dr Catherine Rossi and designed by Ben Kelly studio (www.benkellydesign.com). Film directed and edited by Gilly Booth Research : Catherine Rossi, Soundtrack : Mike Silver, Graphics : Paul Plowman and AV Consultancy : Dominic Robson. Special thanks to Carlo Caldini, Gruppo 9999 and Elettra Fiumi for use of their archival material.
www.spaceelectronic.wordpress.com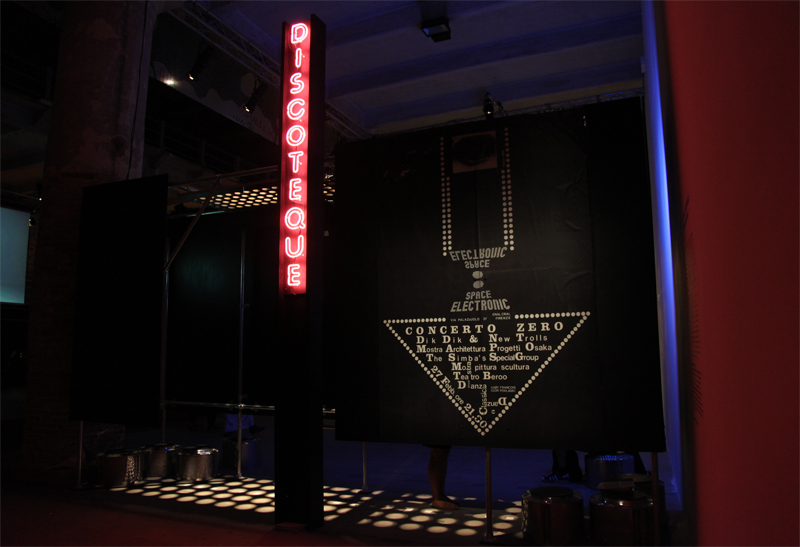 ---
---